Edward Elric (Edowādo Erurikku), commonly nicknamed Ed, is a fictional character in the Fullmetal Alchemist anime and manga series created by Hiromu Arakawa. Edward, the "Fullmetal Alchemist", is the youngest State Alchemist in history of the country and the main character of the series. He and his younger brother, Alphonse Elric, scour the world in search of the Philosopher's Stone in the hopes of restoring their bodies. In their failed attempt to revive his mother, Edward lost his right arm and left leg, having to replace them with automail limbs. Ed has also appeared in other media from the series, including the video games, the original video animations (OVAs) and the light novels.
Edward Elric
Numerous publications for manga, anime and related media have written on the subject Edward's character. Reviewers praised Edward to be the balance between the typical clever kid and the stubborn kid persona. Additionally, his comedic moments have been celebrated as the best moments in the series. Both of his voice actors, Romi Paku and Vic Mignogna have been praised for their acting as Edward Elric and have won several awards for it. Numerous pieces of merchandise have been released bearing Edward's likeness, including keychains and action figures.
Edward Elric
Edward Elric is the youngest State Alchemist to be selected by the State Military of the country, having achieved the rank of Major at age twelve. His father's disappearance when Edward was young, the death of his mother, and a failed transmutation play a key role in his story. Edward's motivation stems from a love for his brother Alphonse, for whom he is desperately seeking a way to restore to a human form after their alchemy accident. Due to this, he is also generally perceived to be very independent; he feels that he's the only one who can solve a problem. Often, he feels a heavy guilt that the problem is his fault to begin with, and thus is his responsibility to solve. This gives him a selfless inclination.
Edward Elric
His automail limbs are made by his childhood friend Winry Rockbell. Edward often fights by transmuting the forearm of his automail into a blade. Winry is always kept busy repairing them, as Edward regularly breaks them during fights. She is constantly looking for new ways to improve them, whether it is an attempt at extending their lifespan or simply lightening the weight. In both the anime and manga, Winry is an extremely important person to Edward. In the anime series, no romantic feelings are ever explicitly stated, but in the manga, Winry is in love with him. Edward has also exhibited similar feelings, but constantly denies them.
Edward Elric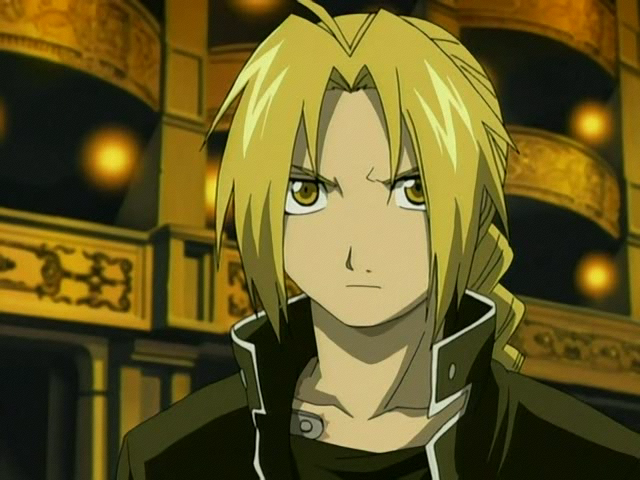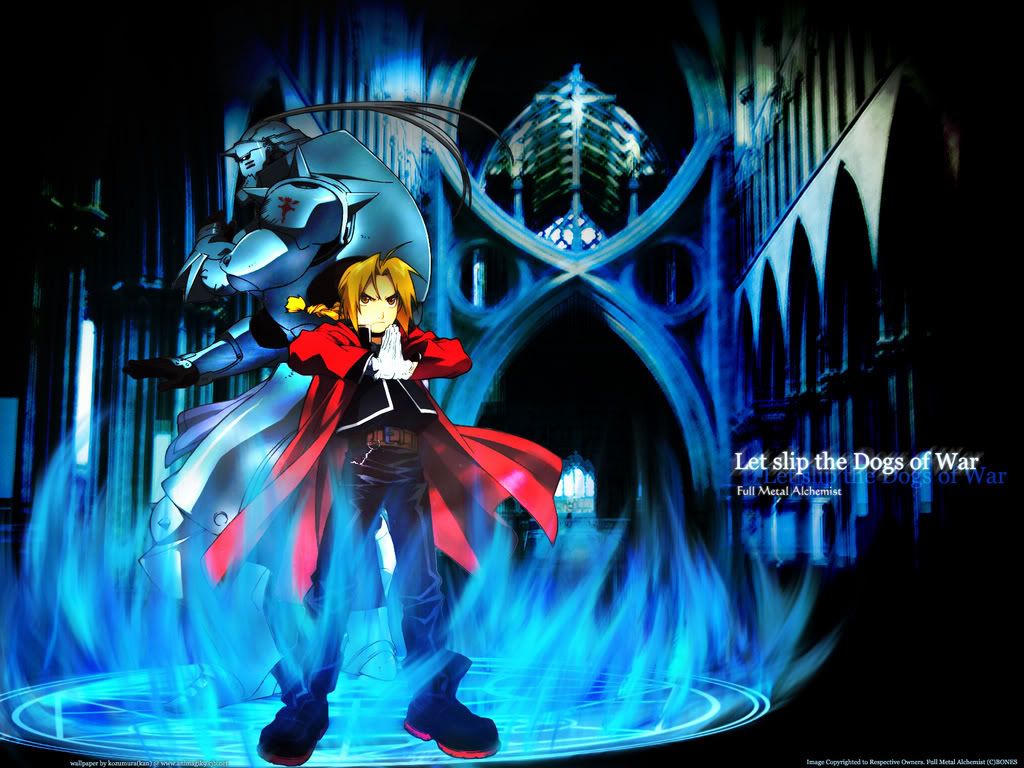 Edward Elric